On My Way
Saturday, February 4th, on my way to CrossFit...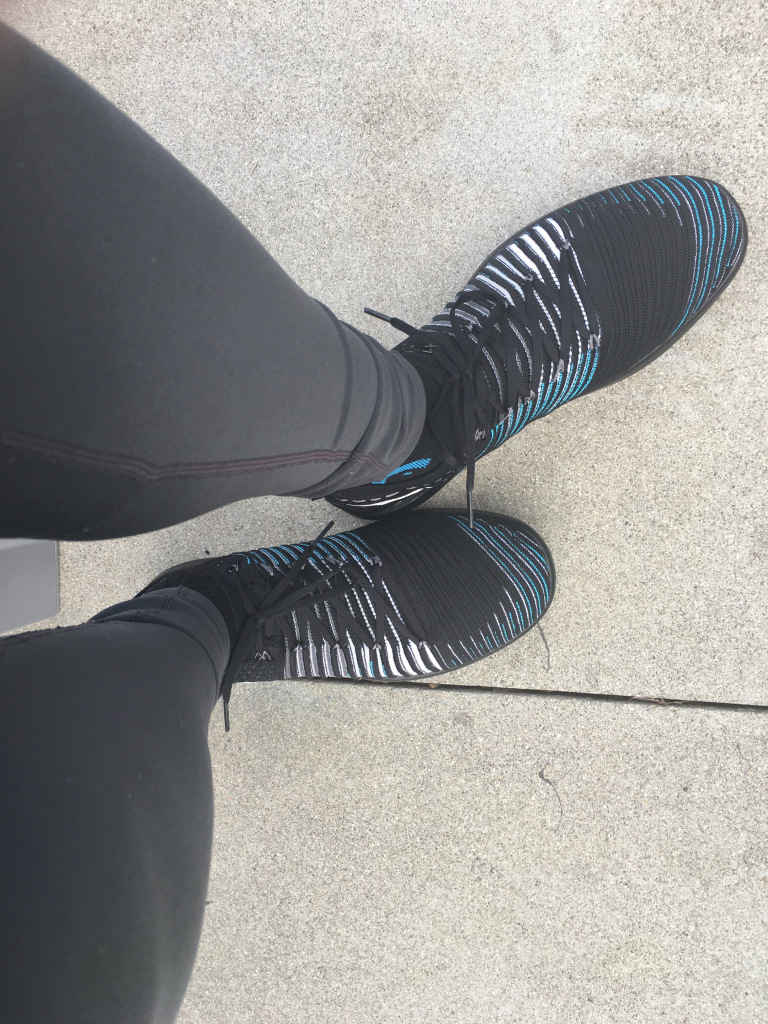 I'm probably ten steps away from my porch, a man calls out to gain my attention. "I like your colors," complimenting my turquoise tights and heather grey work out tank.

He starts talking about a Kobe memorial at the forum. Said it wasn't great and had one cheap balloon.

I politely engage with a short sigh and "oh", but remain focused on getting to the gym.

He turns around and walks toward me as I cross the alley, and he steps uncomfortably close asking for a hug.

Normally I would freeze. Normally I would shrink and stand speechless. Being caught off guard and receiving unwanted attention can easily be triggering. And situations like this usually leave me with regret and lots of feelings that I refuse to process.

Instead I loudly and clearly stated that I was NOT a hugger. My voice startled him and he backed off. He said ok, retreating to the side as I continued toward the gym. As he walked down the alley, he yells out "Hey I live at 3356 76th Street, if you ever wanna go out."

I keep walking. Each step grounds me in pride.

It reminded me of a memorable moment when I was sitting in a writing group of fellow teacher-writers, I listened to a friend tell her story.

Stacey was 18. At home and a stranger broke in her bedroom and began to rape her.

She spoke to him unafraid. Stacey whispered to the rapist "It feels good, don't stop," because that's what she was taught in school. She recalled that she was told "they'll be disgusted and stop if rape is perceived as pleasure." It worked. Although he had raped, hit, choked and robbed her within perhaps 20 minutes. He stopped and left.

He didn't have prolonged power over her. He didn't win.

Stacey's voice, determination, and power were so opposite of my own. This was the first time that I heard of a survivor not freezing, becoming speechless, or going into shock.

I wish I had that courage when I needed it. My whole body broke down as I uncontrollably sobbed that day and told her how happy I felt for her. Stacey fully understood and was supportive.

Stacey's determination has stayed with me, in the form of awe and motivation.

When this overly entitled fan came toward me, I spoke out and felt empowered. I didn't consider his feelings or needs. Without hesitation I put myself first and was in control. And it worked.

After decades of not having the strength and feeling suffocated by trauma, I always regret not acting in the moment. Clarity would haunt me afterward with all the things I could have said or done.

But today, there's a new version of me. This became my Stacey moment, where I stood with her, represented fully in my own strength.

The tireless work has been done. I'm not afraid. I have a voice. I speak up. I will not shrink.

And for the record...I am definitely a hugger.