Headed Home: A journey to Sierra Leone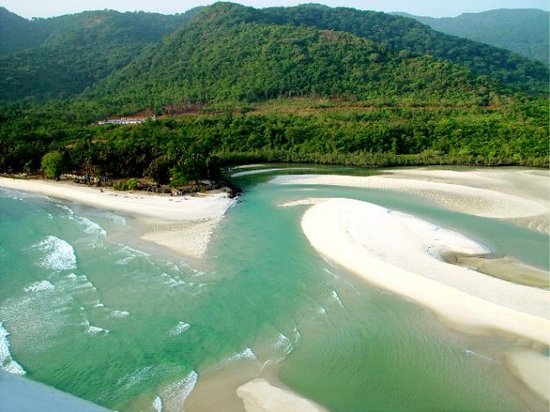 "Una kushe. [1]Kushe! Welcome. You done cam!" [2]Grama seemed very happy to see us, which helped to lift my grogginess. Giving her a great hug, I felt a rush of joy. We had waited much too long to experience this moment. As she clapped and danced in excitement, I understood what it meant to be home, in Sierra Leone. With the civil war having just ended two years before our arrival, I felt unsure of what our beloved country had to offer. What destruction would we see? Who might we encounter? Where can't we go? These questions cycled the corners throughout my thoughts as I traveled nearly 7,000 miles from Los Angeles.

Before reaching the embrace of my grandmother an arduous trek from Los Angeles to London to Freetown over the course of 36 hours floated me through several time zones.

Imagine the movies Airplane and SoulPlane with interesting characters who add chaos and entertainment to the journey. The hilarity began while I waited at the gate to board a plane at Heathrow airport. My sister, mom, her boyfriend Ron, and I sat around with other passengers bound for Sierra Leone. All the children in the waiting area, actual count was two, cried loudly sounding like a distinct chorus of outrage and discomfort. Whenever one stopped, another would cough forcefully then begin again. It seemed coughing became a catalyst to cry even more, with an unmatched burst that overpowered the last. The best way to describe it: headache.

The cabin had to be at least 80 degrees--I'm assuming since the flight was headed to Sierra Leone, someone felt that we were already accustomed to heat and didn't need cool air. Complementary body odor permeated the brick oven we sat in, which dampened only after take-off when the cooling system had been restored.

Three of the passengers were Asian men, which I don't remember seeing on previous trips. I wondered what business they intended to conduct in [3]SaLone. Immersed in [4]Krio, my sister and I attempted to catch interesting bits of conversation from fellow travelers. But after a while we became bored with the light gossip about unfamiliar people and chose to read our books instead.

De-boarding the plane proved to be a special treat, because it meant walking down stairs onto the tarmac, just like in the movies. But unlike the big screen, we usually had to scramble with 1,000 other people finding their designated foreign nationals window to get passports stamped. We were thankful that Lungi International airport made several noticeable upgrades since our last visit in '89.

After a pain free customs experience, we sat down to wait another forty minutes for a shuttle to drive passengers on a dark, unpaved road down to the beach. Three men attempted to help with our luggage, although one could have done the job. They swarmed in like hungry pigeons.

We still had two other modes of transportation (hovercraft then a taxi) to reach downtown Freetown and greet Grama Alice. I predicted that we would reach her house by 2 am.

At the beach were three grey, newer-looking Hovercraft vessels and a waiting area. The Atlantic whispered in waves onto the beach that was dimly lit by the moon. Looking out across the water, several lights concentrated in small areas either means that the power was on and flowing or exhaust spewing generators were hard at work. The waiting area's concrete floor, glossy red painted bar, and quintessential tin roof make it look like a decent night club at the beach.

Here we waited an additional half an hour for our luggage and other passengers to arrive on more shuttles before boarding the Hovercraft. Inside the boat looked wider than it did outside. Disappointed this craft didn't have a restroom. Even if one were available, I could not trust that it would pass my cleanliness and comfort standards.

The individual bucket seats, that I wished had safety belts, passed as comfortable. We wanted to sit near the front to see, but without many street lights on there wasn't much to look at. Our ride felt like a plane experiencing turbulence. Strong winds paired with a strong current made for a slow and interesting ride from the peninsula, where the Lungi is located, to the port in Freetown. The vessel would dip or bounce upward as we attempted to glide over the choppy waters. Not easy to ignore, I had to hold on and brace myself, while wincing or making eye contact with a row mate for sympathy.

The ride should normally have taken 20 minutes, but we surpassed that. At this point, the good old ferry would have been fine and probably less movement. Glad that I do not easily become sea sick, because this would've been the most opportune moment.

Hunger made itself known and I needed to use the restroom. The weather felt pleasantly warm with a bit of humidity and strong winds. It took nearly six times as long as it should have, but we finally made it to the port of Freetown. Stepping onto pavement wet with sand, one could still feel the effects of the rough water we just endured.

Luggage in our possession, we hopped into a truck that would take us to Regent Road. Without much light, we whizzed past buildings, neighborhoods, and places I was probably familiar with at one time. Stray dogs congregating in the street and music from the nightclubs we passed by were noticeable. We arrived at 3 am. And my other prediction was correct, we were in the middle of a blackout so the torchlights (flashlights) we brought were necessary as soon as we parked.

Grama, dressed in her signature, long pale colored nightie that seemed to glow in the moon's dim light, met us in the courtyard to say hello, as she clapped and smiled to welcome us, each with our own name in a syllabicated joyful song.

As Grama Alice continued her celebration, she gave each of us a hug and kiss, squeezing tighter for effect.

She sang hymns, praised God, and continued with a lively dance. We were all surprised to see Grama awake at this hour, but we haven't visited often due to the expense, civil war, and both my sister and me attending college became an obstacle to travel, so this is definitely a worthy occasion to lose sleep over.

Fresh warm kebbeh, flat bread with lemony hummous, and cool bottled water were presented after Hennessy libations and prayers expressing gratitude for our safe arrival.

Everything I remembered about the house has not changed. Stairs from the courtyard to the entrance of the house are still steep and can be slippery when it rains. The white lacquer dining room table seems smaller, but it still holds memories of my drinking Lipton tea with milk while seated near Grama Alice and Grampa Roland in the mornings. Flashbacks of attending church, sitting at this table, and being near the shop I was forbidden to enter will be different without his presence come to life with different sights, .

And the grandfather clock still works, but its new home is the den, as opposed to the space near the door that leads to the living room. All the brass parts offer a click, clank, or swoosh that serve as a reminder that time continues to move. The balcony overlooking Regent Road stood still, irrespective of time. It became an escape from everyone, a place to play with and chase lizards, and watch the city.

Staying awake until 4 am to speak with my 4thyoungest aunt face-to-face hardly seemed difficult even after 10 hours of travel. This trip marked the third time being able to sit in the same room with her.

"You kin drink Bailey's?" she asked my sister and me. While giggling a yes, Aunty May poured large amounts of the thick syrupy beverage into two cups, urging us to drink. For effect, we said cheers, bumping our cups together with more giddiness.
Waking up to new city sounds, in a bed surrounded by mosquito netting the next morning, felt perfect.

And waking up in a different country inspires feelings of appreciation and excitement about how the day (and entire trip) will unfold.
Not sure if I felt open-minded or if I thoroughly prepared myself, but taking a bath without hot water did not seem like an inconvenience. Ron, visiting SaLone for the first time, was not thrilled by the cold water and had the maid boil water every day on our trip so he could be more comfortable.

We, however, opted for the full experience of being at Grama's house. Using ice cold water to bathe, from a bucket, in the morning will most certainly stimulate all your senses and encourage you not to waste any time. These moments make me grateful for and feel sincerely humbled by the sacrifices my family has undergone to afford me a life where this is not my reality.

Just after 11 am, we went for a walk to look for a generator. Ignoring the stares and people calling us "uppitoh", we try to absorb our surroundings as we pass fresh produce and butcher stalls that line the streets behind our family home. Although we did not feel uppity, but also couldn't disguise our Americanized Krio accents, newer clothing and expensive shoes, or recently braided hair.

The sellers created a rhythm as they called out prices for their wares, which overshadowed the latest Afro-pop music coming from speakers in front of music stands stacked high with cassette tapes of West African music. Our eyes remained fascinated by richly colored batik and African print fabric bolts that begged to become dresses, shirts or sheet sets. As we continued the short walk, my sister pointed out the pyramids of food preparation bowls in varying sizes as well as the large cracks and gaps in the pavement so we wouldn't trip over them.

Having a generator for power can bring comfort to our household, allowing my relatives to keep perishables cold, use a fan to cool the rooms, and cook food as necessary. With unreliable power and high demand, electricity in Sierra Leone is a dear luxury. The sound and smell alone can make a person feel as if they are stuck in a garage with an older model car that has not passed its smog check. But generators seem to be worth the sacrifice, especially if you can find an open location to house it.

In my own home back in Los Angeles, the ability to consistently turn on lights and access to hot running water are privileges that do not easily become lost on me. This is why excursions to find items to send to SaLone are an honor and responsibility that help remind me to be grateful.

My third trip to Sierra Leone ignited a sense of unconditional love (transcending distance and time), gratitude, and deeper understanding of myself and family.

*I have a gaggle of photos from this trip and will attempt to add them if the quality is clear. They were taken on a disposable camera. : )
---
[1]Kushe: an elevated greeting and acknowledgment to a person who has been working hard
[2]
Grama(Grah-mah)
: as opposed to Grandma, is how I call the grandmothers in my family.
[3]
SaLone
: affectionate or abbreviated name for Sierra Leone
[4]
Krio
: a "pidgin" language created by former enslaved Africans, free Africans, Recaptives (Liberated Africans), Jamaican Maroons, and black poor from England when they attempted to communicate with one another after creating a new life in Freetown, Sierra Leone. Freetown (eat. 1792) is the capital city of Sierra Leone and was developed as a new home for freed and Liberated Africans. Krio includes words from English, French, and Portuguese and a host of African and Arabic sources.